2:03 min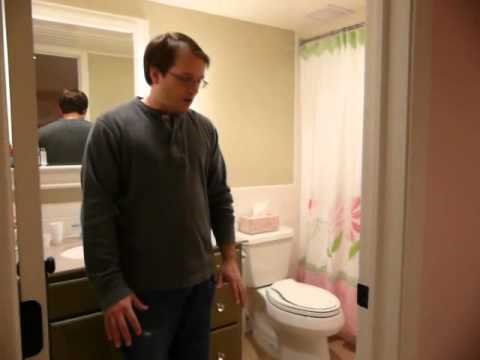 Matt B, South Dakota
3:28 min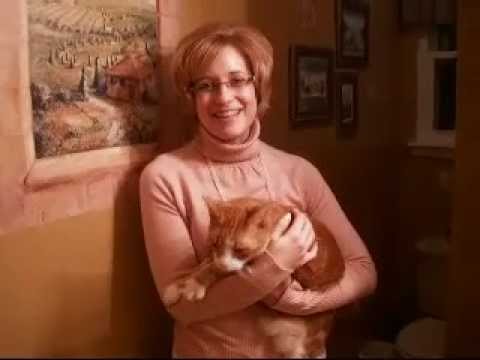 Damon and Amanda, Pennsylvania
8.46 min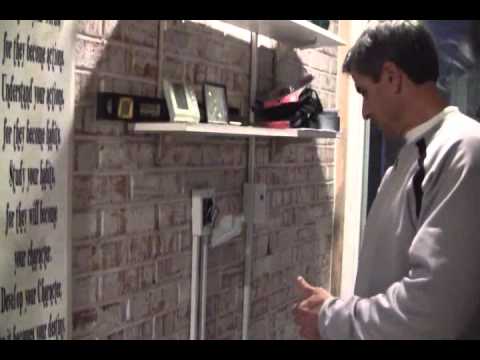 Brad M, Indiana
2:15 min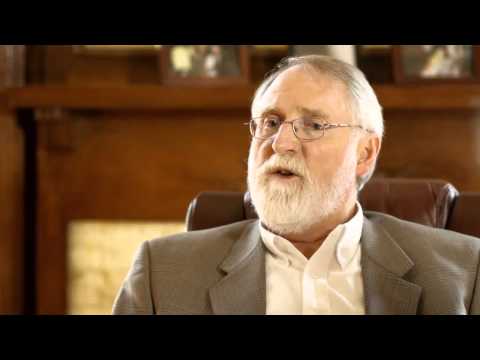 Chris K, New Jersey
4:28 min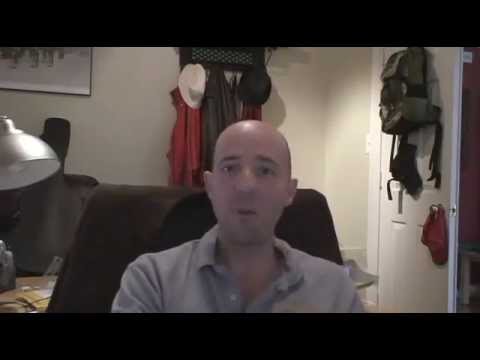 David G, Virginia
5:09 min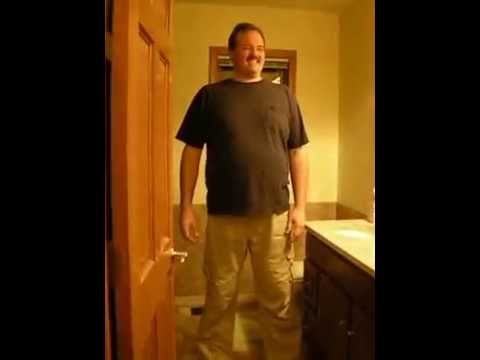 Steve H, Illinois
2:57 min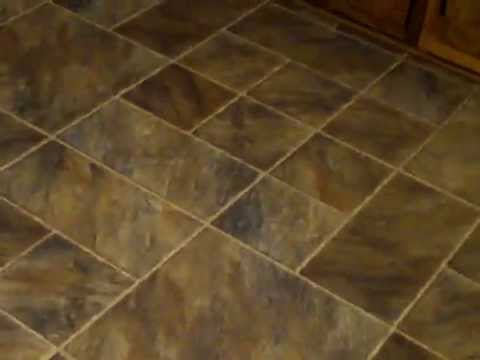 Tim and Penny J, Minnesota
2:57 min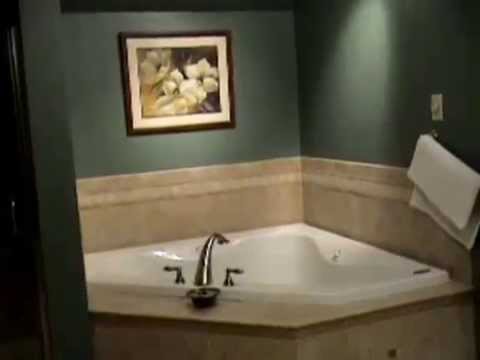 Gary B, Pennsylvania
0:46 min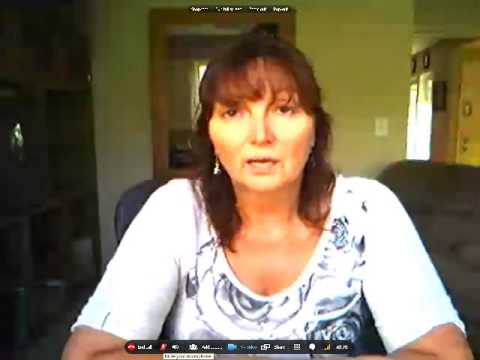 Tamara M, California
3:05 min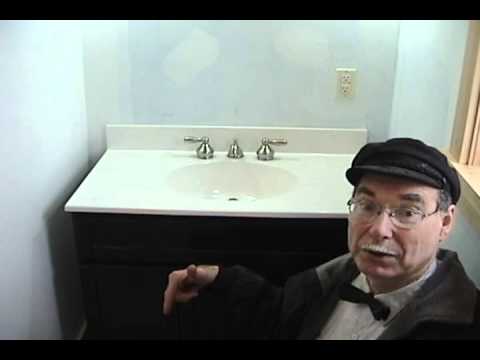 Weston A, Maine
1:18 min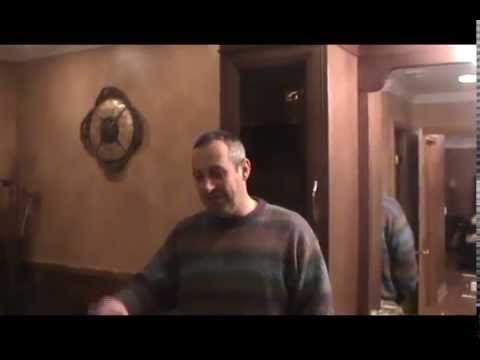 Yan B, Illinois
2:36 min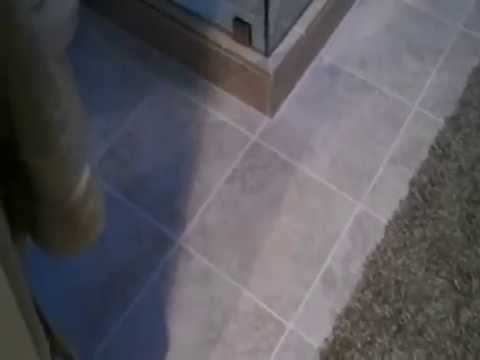 Michael H, Michigan
0:36 min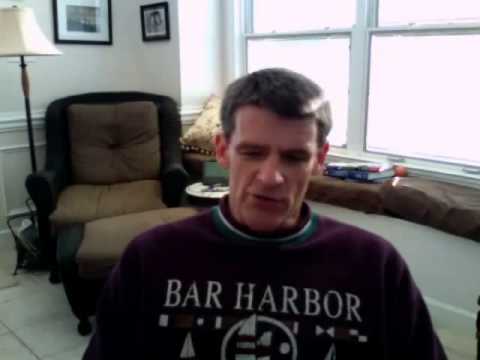 David L, North Carolina
0:51 min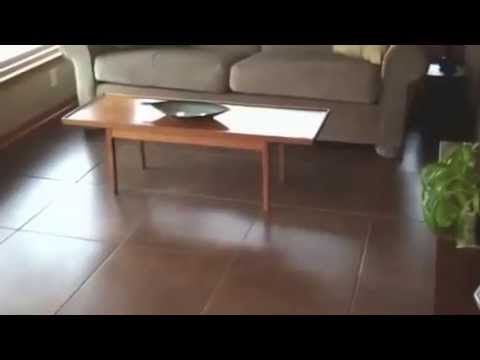 Brian T, Ohio
I just want to take the time to tell you how satisfied I am with your product. We remodeled the basement and had a few options on how to heat the area. My wife wanted laminate flooring but I didn't because of the "cold feet" problem. I looked at a vent free gas fireplace and also routing my existing hot air system. Both of the other options would or could cause problems. I went online and saw your product. I spent some time with my builder who had never put in this type of heat, but was willing to try. I spoke with Anthony from your office and he was a tremendous help with both the design and how to do it. We have had the floor installed for two months now and love it. The programmable thermostats and the pads for both laminate and tile flooring work excellent. Thank you for a job well done.
First I want to say that I have installed your radiant floor heating mat in my kitchen. I can only start with What a Great Product! It was installed by my contractor who is remodeling the entire kitchen. Let me give you the high points: - This was his first time working with such a product. We found all the instructions easy to follow and complete. - Laying the porcelain tiles was no more difficult than if there was no heating mat installed. - The finished product brings great warmth under foot and to the entire which is surrounded by 3 outside walls. The sales person was great on the phone when ordering the product. I gave him the dimensions as I thought were needed, he suggested getting 2 mats, instead of one big one, in case it wasn't all needed. - My contractor has taken photos of the whole installation process and will suggest it to all his customers. Again it's a great product and I am looking forward to modeling other rooms in the house so I can install ThermoTile in each one. Thanks,
Thank you for the wonderful floor heating product you introduced me to. As I completed the build out of my basement, I recently had it installed underneath both a hardwood floor, as well as the ceramic tile in the bathroom. I can't express enough, how pleased I am. During the winter months, the basement, which is typically a cold damp area, is warm and dry. Even in the spring, summer, and fall, we enjoy the benefits of this product. We never shut it off, and don't even notice the effects on out electric bill!! You truly have something amazing, and I heartily recommend it for all houses, on every level, not just in basements. If anyone has any questions regarding the viability of this product, please feel free to have them call me. Sincerely yours,
I would like to thank you for all your help and excellent customer service. You went beyond any expectations I have about customer service. Thank you for understanding what customer service is all about. Have a nice day.
I spoke with a sales representative today and he was extremely helpful and very pleasant to work with. So far, I'm very impressed!
Thank you so much for your assistance in reordering the two shorter mats. I very much appreciate you allowing me to return the mat that was to long. My tile Installer and Contractor are very impressed with your ThermoTile product and plan on recommending it to their customers. I am very impressed with the customer service I have received. Sincerely,
I've ordered before and my customers love your product. Plus, I like your prices.
Reputable company, good price, we bought one in the past and technical support has been very good. Unfortuately our first mat was apparently damaged during the tile installation (installation by "professional" installers). They have agreed to replace the mat, so this is our second order. .
Your product is unbelievable. I actually lay on the kitchen floor with the dog because it feels so good. Like stepping onto a warm sidewalk. I wish I found out about this 10 yrs ago. I tell everyone. Thanks,
I wanted to take this opportunity to compliment you on your website as well as the help I received on a project I am doing in my house. It has become rare to find people who are knowledgeable and helpful, Russ was both of these and more importantly I could reach him when I needed to. This personal service is why I purchased from your company. I'm looking forward to receiving my order and if the product is 1/2 as good as the help I've received I'm sure I will be very happy with the system
Hey, thanks, you are true gentlemen. And by the way, I have already received the mat! Talk about great service. Will absolutely recommend you at every turn.
Now that we have the bathroom complete and floor heated I have to tell you it was the best thing we did - it was the one thing I thought most unnecessary and turned out to be the nicest.
We put our own cables in. Turned them on yesterday. They work great. Thanks!
I am writing to express my thanks to your company for their handling of my order. I ordered a T20-120 heating mat from your company, installed it, and it failed. I contacted your customer service who worked with me at length to replace the unit. I have installed the replacement, and want to let you know how pleased we are with the warm floor. Your service department was Very helpful in resolving this, and working with me to provide me with a Quality unit. I am an electrician, and have had many opportunities dealing with companies in satisfying the needs of the customer, and I can state without reservation that your company provides Excellent service matched by few others. I wanted to write and express my thanks and complete satisfaction with your product and service.
Wow! If your product is as great as your service, I'm going to LOVE my heated floor! I received the mat and thermostat today! Thanks so much! You guys are speedy!! We're having it installed soon when our floor is replaced and I'll let you know!
The delivery was faster than I even expected, normally anything I order takes at least five days to get to me, I had this in two, and I ordered late in the day, super fast shipping, the directions were very easy, even if you are not a professional installer, the ThermoTile is of superior quality, lays nice and flat, unlike some of the other makes, that use just cable and you can not get it to lay, especially on concrete floors when there's no place to staple. Thanks again and keep up the good work.
The price was exceptional compared to other vendors..... Our sister is happy with hers..... Very friendly and knowledgeable customer service representatives
I have looked at different brands and styles and your seem to be the best made and a fair price
We already have one and like it. Easy to use website.
I bought several times and never had any issues.
Website was easy to use in figuring out type and quantity needed. Dealing directly with manufacturer is a plus.
I have used your product in the past and am very pleased with its performance and ease of installation.
Great website! The simplicity of your product to install, combined with the zero EMF, made the choice easy
I have ordered ThermoTile before and have your product in other parts of my home. I am putting in more tile and want to heat it. The product keeps my house at a livable temp. This is a 2 story house and the floors maintain the temp without over heating the upstairs.
I chose Thermosoft after extensive online research on product quality. I felt most comfortable dealing directly with the product manufacturer. Website offers a good mix of product information and e-commerce capability.
Previous buyer, VERY SATISFIED!
Best prices anywhere, excellent product (2nd installation), easy to use, great service.
Your product and service are terrific! This is my second order. Last week I emailed customer service for help with a tricky layout. I received a prompt response that was very helpful, hence my order today.
Just a short note to say how much we are enjoying our heated floor. The bathroom floor is so wonderful! The 10' X 15' garden room with 6 large windows and patio door is in a class all alone. The room is much warmer and the static cold from the windows is cut to almost nothing. Although the system required a lot of care to install (I followed your instructions to the T) there were no problems. The tricky part was installing the cable in the wall and connecting all the cable wires to one small screw terminal. Other than that - it's everything you said it would be. By the way - the mesh you use for attaching the wire is the best I've seen. The other stuff on the market is too stiff and hard to work with.
I purchased Thermotile for my bathroom last year and am very pleased. This purchase is for the adjacent bedroom suite. Happy to see your new product for laminate over cement.
Been using for years. Never any problems.
LOVE your products. I use approximately 10 mats a year and I've been recommending them to everyone I know in the kitchen and bath industry. Thanks!
Already have this system in two other bathrooms in the house during our remodel when we bought the house and love them! Now we are remodeling our Master Bath and wouldn't consider not having it. We are very excited!
This will be my third purchase with ThermoSoft, and I have been very happy with my products. The service and delivery has been excellent as well. Thanks for a great product.
I just wanted to drop you a line and let you know how happy we are with our thermosoft heated floor. We just remodeled our master bath and I convinced my husband to put a heated floor under the tile. LOVE IT. Our bathroom was the coldest room in the house in the winter now it's warm and toasty and I love having the tile warm when I walk in because I'm always cold especially my feet. Thanks so much and your salesman that I talked to when I ordered online was very polite and helpful. Thanks again!
I just wanted to take the time to share how much we enjoy our heated floor. We live on the coast in San Francisco where it usually quite cold & foggy in the summer time. I installed the floors in our entry way & hall way. Taking your shoes off could not be more pleasant, having a nice toasty floor beneath you is superb! We found out we did not have to use our central heater either, as the floor heated the whole upstairs. So thanks for your great product!
Being in Tucson, AZ we don't have much need for the heat in the summer but we use it all the time in the winter. I am a general contractor and have recommended your products to my clients. I used it personally in our master bathroom for my wife. In the past she would have to turn the heat on for half the house but when we did our remodel we added the floor heat under the tile with a thermostatic timer, it comes on before her needs in the morning and in the evening. It's perfect, she never has to worry about turning it on or off, the electric bill has no noticeable difference and we don't have to use the main furnace just to heat two hundred square feet. Thank you. Regards,
Yes, I am very happy with the ThermoSoft floors that I have installed. I put one in myself under laminate, and a contractor put one in our bath under tile and they both work very well with no problems. I would purchase again and will refer others to your web site.
I am a homeowner and DIY-er and I am very pleased with the ease of installation and use of your product. My wife is especially pleased by the upscale touch that your floor system brings to our master bathroom - which is small by necessity (I live within the 5 boroughs of NYC), but really nice!
We have used ThermoSoft for three of our rooms in our home as of today. We are very happy with the ThermoSoft products and will definitely use ThermoSoft in the future. We have four rooms plus our kitchen left to remodel and will install ThermoSoft in all of them. I'm doing the remodel myself so it takes a while to get it done. Your product is very easy to install. My wife loves the heated floor in our master bath. She can take a shower and get out and do whatever it is women do in there for hours and she never has to put her slippers on. She told me that it is the best thing about our remodel. Thank you, ThermoSoft and Anthony. Anthony has been a lot of help when I have questions or need to order more of your product. Thanks again.
My wife and I have been remodeling a 110 year old farm house with a two foot uninsulated crawlspace and had suffered through four years of freezing cold feet. Last January during a bitter cold period where temperatures ranged from 0 to -10 degrees I Googled "Floor Warmers", clicked the link to Thermosoft and the rest is history. The floor mats were delivered in two days and installed the next! After taking up the existing floating laminate floor (1 hour) installation took a whopping 30 minutes, including electrical connections. It would have taken less but I kept checking over and over to see if I missed a step. Unroll the mats, lay the wires out, make the thermostat connections, and connect the thermostat to a circuit breaker. It's that easy! Another hour to lay the laminate floor back down and our kitchen is now the coziest room in the house. My no longer frozen feet thank you!!!
Ed (my other half) and I just placed our second order for your flooring. Each time we ordered we were fortunate to connect with Anthony, who was a tremendous help in answering questions and calming any fears we may have had about ordering your product on-line. Not only was Anthony helpful and knowledgeable, but he was also extremely personable, professional and courteous - an important factor to anyone placing a high dollar order on line. Having myself been in sales and marketing for the bulk of my career, I realize just how important it is to have a quality product to sell and the advertising to back it up. However, no matter how great the product and the advertising may be, I know firsthand that it is the "people factor" that actually closes the sale. Anthony is great "people factor" and brings tremendous value to your organization. I am hopeful you appreciate him as much as we, the customer, do. These days, all too many companies take their employees for granted but great ones like Anthony should never be overlooked.
My wife and I are remodeling our master bathroom. After searching the internet and visiting local tile and floor show rooms, we decided on installing a heated floor, in fact my wife insisted on it. We chose ThermoSoft because of the quality of the construction, the materials used, and customer service. When we received the box, I was surprised to see how small the box was. I remember telling my wife, "There is now way it's going to fit." We measured the resistance of the mat's before, during, and after.... they were right on! Sure enough when we unrolled the mat and my wife started to tack down the mat with a hot glue gun, and make the first cut for the turn around, I started to see how it was going to fit. I must admit, I was the helper on this project and my wife was the lead. The instructions are very well written. I called technical support just to make sure I was correct in my connections, I'm a big advocate in measuring twice and cutting once. Sergey guided me trough step by step. The following weekend my wife and I laid the 16"x16" travertine tiles.... and now we have a wonderful heated bathroom floor. My hat's off to Thermosoft!!!
Please accept my sincerest thanks and appreciation for your efforts and my gratitude for the unbelievable products you manufacture. This was the second time I've used your products and I am extremely pleased with my heated floors, which I have installed in all my bathrooms (total 5 bathrooms in 2 homes). My entire family gets tremendous enjoyment from the warmth that the floors radiate. The installation was very easy and your support team was always there to answer any questions we had. I have already recommended your products to my friends and they are extremely pleased as well. Thank you, again. It was a pleasure working with you!
You provided me enough information to figure out the complete installation in an afternoon including some complex geometry around obstacles.
Just wanted to send a note to tell everyone at ThermoSoft how happy we are with your product. We installed your under tile floor mats in a very large bathroom in a very old house. Prior to installing your product our bathroom was frigid in the wintertime and required electric floor heaters to take the chill off. We installed ThermoSoft heat mats about 2 months ago and it is wonderful. Our bathroom is totally heated with the floor mats. We love having the thermostat that we can set to be warmest during peak use times and drop back during non-peak use times. It is so lovely to step barefoot on warm tiles. The installation was a little tedious because of our choice of mosaic tiles, which required installing the heat mat first in mortar, then installing the floor tiles. However, installation was not too difficult and the device to warn us of breaks in the line was extremely reassuring. We did the installation ourselves and found the instruction book extremely complete and concise. The on-line video was helpful the website was also very complete and answered most of our questions. We felt confident that if we needed assistance or questions answered a live person from ThermoSoft was just a phone call away. We felt you all really stood behind your product. Your customer service is phenomenal. That is the primary reason we chose your product/company over others because of this fantastic customer support. We are so pleased with our heated floor. Thank you so much.
We Finally finished our Master Bathroom remodel and I wanted to let you know we are now the envy of all our friends. For the first winter since we moved into our house, I can walk into my bathroom and not be blasted by the frigid, forget that, Icy floor. Now it is so warm and toasty, that the cat quit sleeping with us and now sleeps on the rug in front of the shower. The install was very easy once the Hubbs got it going, and the hardest part was drilling the hole for the wireing into the closet to the thermostat. Thank you for such a great product, you have made my feet very happy!!
Bought radiant floor heating mats (from ThermoSoft) about a year ago for remodel of two bathrooms (new tile over the mats). I don't think a day has gone by that I haven't thought "FEELS SO GOOD ON MY FEET". Thanks for a great product.
I have yet to install the product but when i ordered the following day i had a rep call me from your company and was extremely helpful. He assisted me in getting thermostats and packaging with that order. The shipping was extremely fast which i loved. But i would have to say the most impressive thing was the customer service and that is the reason i will continue to recommend your company to all of my customers and friends.
Just wanted to thank you the help and information you gave me during my ordering process. I installed ThermoFloor 2 weeks ago and it is absolutely the best thing I could have ever done in my kitchen/Dining room. Everything was received correctly and installed and tested perfectly. Thank you again, Love the product, wish I did this years ago!
I am writing this letter to let you know how very helpful your support tech person was. He was willing to help day or night, weekday or weekend, and if he wasn't available and I left a voicemail he promptly returned my calls. He was very knowledgeable and helped me through the whole process of splicing both my mats because my "installer" carelessly cut each mat. Now everything is working perfectly and we are enjoying our new heated floors.
This is the second time that I have bought your product and was impressed with it the first time to order it again... not only for my new client now but also for my personal home in my master bath... my last client said that not only did it warm her master bath for the first time in 10 years, but it warmed her bedroom as well. I love this stuff.
We finished the tile on Friday and my kids had a blast playing with their toys on our new heated floor in the basement! The tile looks great and the room is amazing now that the heat is evenly spread throughout the entire room. I didn't realize this but as our basement walls are insulated very well, cutting off the cold from the floor stops the cold from entering the room so it naturally stays wormer throughout every corner of the room.
I just finished installing the ThermoSoft floor. Now, you need to know, I need direction to screw-in a light bulb. The product was as advertised! Easy to install, great directions and great customer support. If you're thinking about it... just do it the ThermoSoft way!
Nothing like a warm tile floor in my new house, I love it. Great product, easy to install and use.
Feels awesome in the morning, under bare feet, no more cold floors!
Fantastic product! Since our home is in the southeast, our vents are in our 9' ceilings for maximum air-conditioning. In the winter it used to take forever to heat our master bath. Now with our radiant flooring, it only takes 30 minutes or less to comfortably heat the room. No more "ice skating" to the shower!!! Thinking about adding it to our kitchen and enclosed porch.
We have had the ThermoSoft in floor heat for the past 2 winters and it works very good. We have it installed in our living room and dining room area. Our pups like it too.
Best thing we ever did in the new bathroom. The floor dries our feet in the winter.
We love our warm bathroom floor!
I installed a ThermoSoft floor in my new sun room this fall. I am absolutely delighted with the outcome. The support from ThermoSoft sales and technical were excellent and if anything it's easier to install than advertised.
Remodeled the bathroom and used ThermoSoft under tile. Sent room dimensions to staff and they sent them back showing how to lay the matting and how much I would need. Great staff and a great product. Now we have warm tile every morning and evening. The family loves it. Thanks for all the help.
I just wanted to write you to say that we love our floor! We didn't use it much this spring/summer (obviously) but use it every day now in September and simply setting the floor to 70 is enough to keep us comfortable all September/October without using our regular heat. The kids love it, it makes tile seem "soft" and comfortable for them. Anyway, I don't know if you needed more positive reviews, but we are very happy with the floor, the programming is easy, we have changed our minds a number of times and reset the timing of the floor heat changes. Thanks again, for your help in the layout and the service, we are very happy with our floor.
I wanted to write you and let you know how delighted we are with your product. We did our research and narrowed down the selection of heated flooring to two companies. Not only did your product cost less, you were also the quickest to respond and get a plan back to me. I worried that perhaps the speed at which you could determine the layout and materials needed would somehow affect the quality of the outcome. I was pleasantly surprised to realize we had all the right material in the right amounts needed for the job, along with an easy layout plan to follow. Oh, and did I mention a MUCH better price? As for the installation, it was easy and straight forward. I helped my tile installers lay out and secure the mats. It took less than an hour to do our master bathroom. Now for the most important part, the product itself. We LOVE, LOVE, LOVE our master bath floor. Not only is the floor warm and toasty, but you can feel a big difference in the temperature of the bathroom when walking into it from the bedroom. In comparison, my kids got a TOTAL bathroom remodel with rain showers and colored LED lights and linear drains with a "no-threshhold" shower -- but what are they most impressed with? The heated floor in OUR bathroom. And I can understand why. My one regret in our remodeling project is not having put your heated floor in their bathroom as well. We have already recommended you to our neighbors and co-workers, and even the installers were interested in purchasing this product. In the future, we plan to have your product underneath any tile flooring we put in our house. Thanks for your service and your great product.
We recently installed your heat mat under the porcelain tile floor -- 240 volts, 90 s.f. WE LOVE IT!!! Our two cats love it also. We have a programmable thermostat but we just have the floor set at 80', 24/7.