ThermoSlab® Cable
Electric In-Floor Heating for Concrete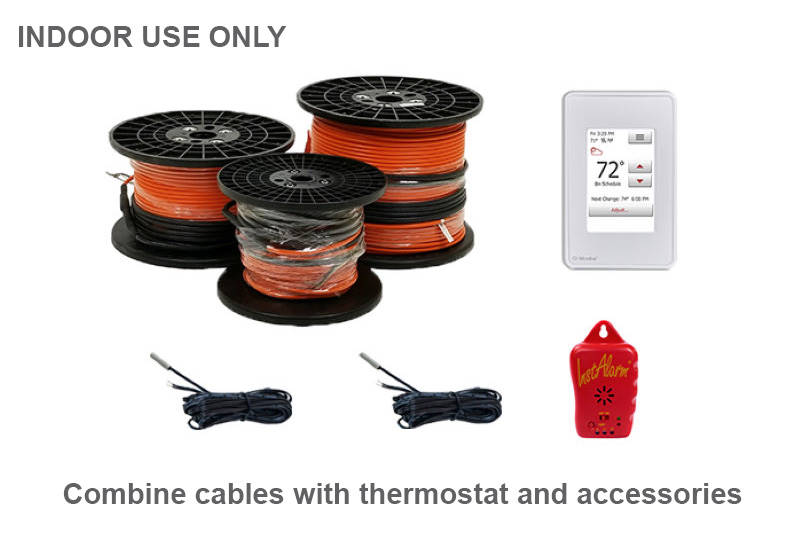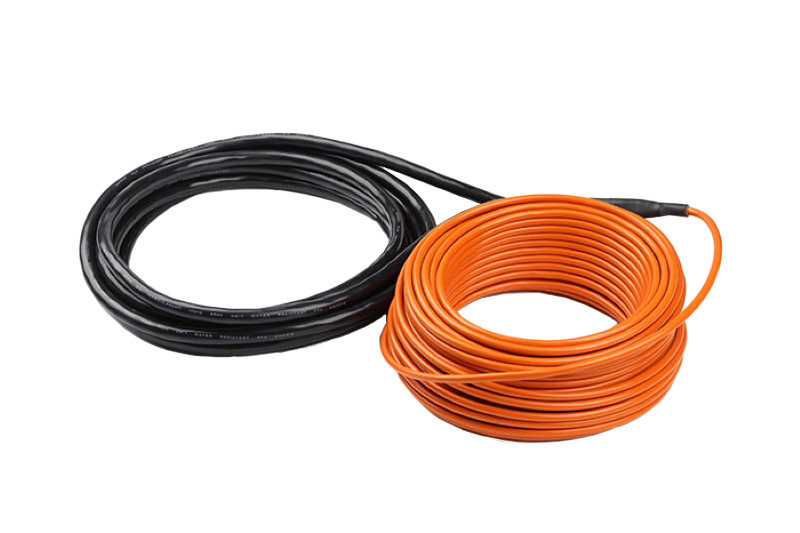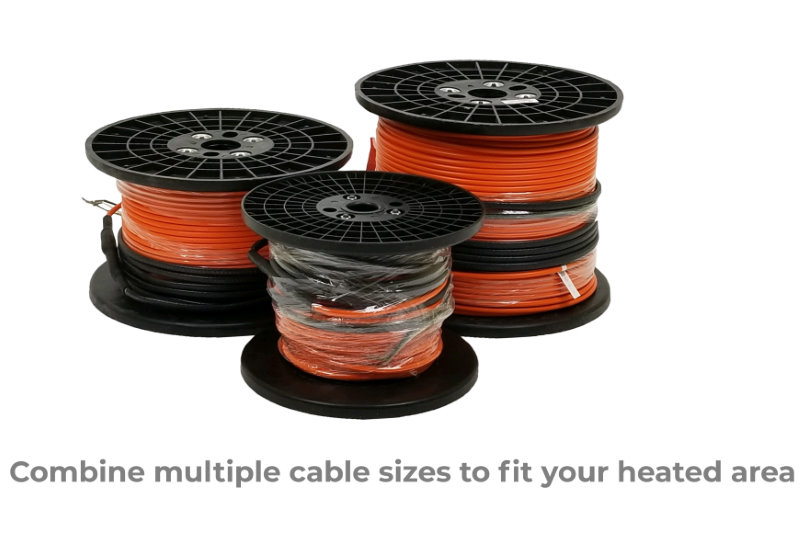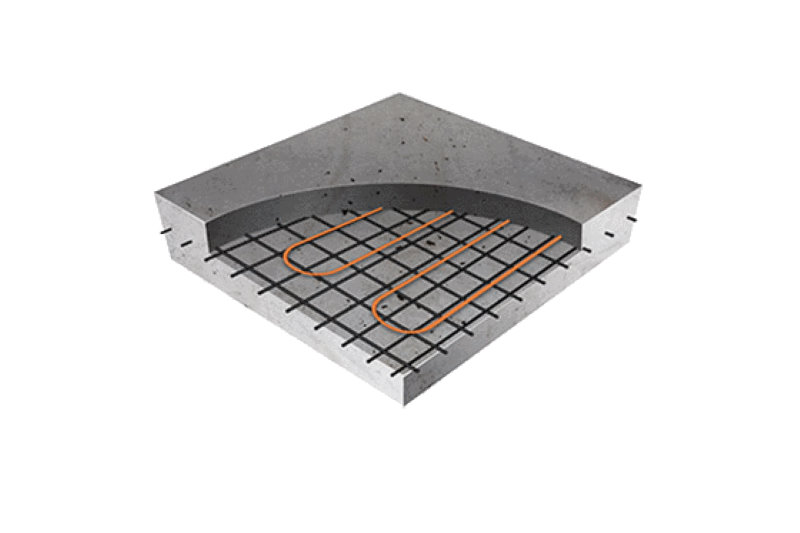 Shop Now
Easily fits any space with loose cable designed for concrete installation
Provides between 12-18W/ft² of heat output depending on cable spacing
Factory attached 20 ft. cold lead wire for a flexible connection to thermostat
Systems compatible with 120/208/240 supply voltages
Complete system includes heating cables, in-floor sensors, and wall-mounted thermostat
Will you be laying down fresh concrete slab for an indoor space? This is the perfect time to install a slab heating system! ThermoSlab cable adds value and comfort to your project while allowing for maximum installation flexibility. Enjoy the luxury of heated flooring in any space with concrete slab such as your garage, basement, or sunroom. Easily install any flooring type on your slab with an embedded electric heating system that provides gentle warmth throughout your home. Lower your heating costs by charging your slab with radiant heat during off-peak electricity pricing and enjoy steady heat throughout the day. Speak to our knowledgeable U.S. based technical support team to guide you from the initial planning stage through project completion.
Slab Heating Cable
Combine cables as needed to fit open walkable space, avoiding areas covered by cabinets, vanities or other permanent fixtures. The heating cable cannot be shortened, so avoid over-filling. Each cable will connect to the thermostat, so larger cables will reduce required connections. At 5" spacing on a sole thermostat, 120V cables cover up to 122 ft²; 240V cables cover up to 244 ft². DO NOT MIX VOLTAGES.Contact us for project assistance.
Cable spacing:
Item
Size
Power
Price
Qty
TS55-120
23 ft²

55'

2.9A

348W

$393.79
TS85-120
35.5 ft²

85'

4.3A

516W

$535.85
TS115-120
48 ft²

115'

5.8A

696W

$642.53
TS145-120
60.5 ft²

145'

7.3A

876W

$781.91
TS175-120
73 ft²

175'

8.8A

1056W

$831.95
TS200-120
83.5 ft²

200'

10.0A

1200W

$893.62
TS230-120
96 ft²

230'

11.5A

1380W

$978.72
TS290-120
121 ft²

290'

14.5A

1740W

$1,162.73
TS330-120
137.5 ft²

330'

16.8A

2016W

$1,235.74
TS375-120
156.5 ft²

375'

18.8A

2256W

$1,404.26
Thermostats & Critical Components
A floor heating thermostat is necessary to control your radiant heat system. Most of our floor heating thermostats are dual-voltage and include a 5ma GFCI, unlike models from online warehouse retailers. A thermostat is capable of a 15-amp load; adding a power module or relay will increase system load capacity. Each includes a floor sensor, but a backup is recommended. Select 1 thermostat for each zone desired. Contact an expert for guidance.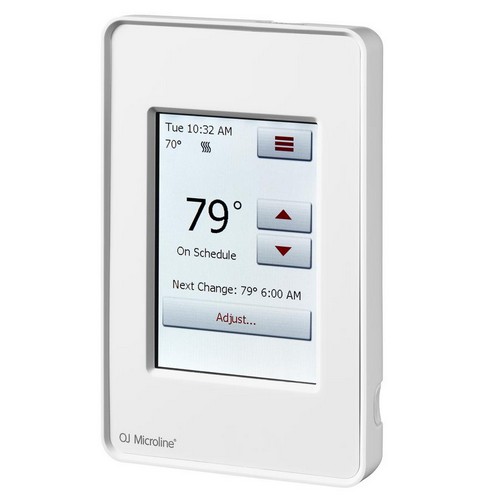 $294.95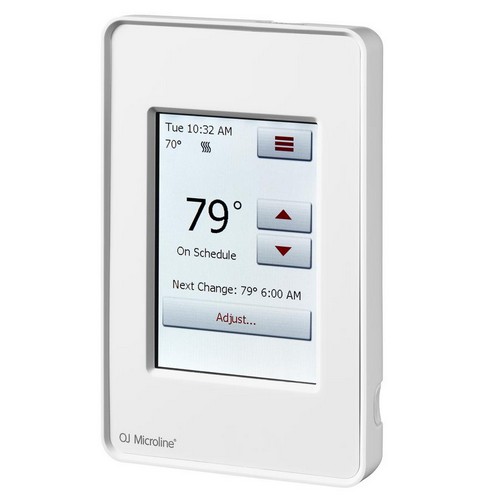 $207.20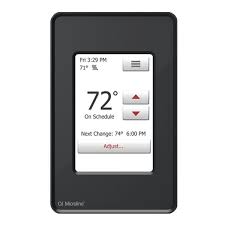 Touch Screen - Black
UDG4-4999-N4
$207.20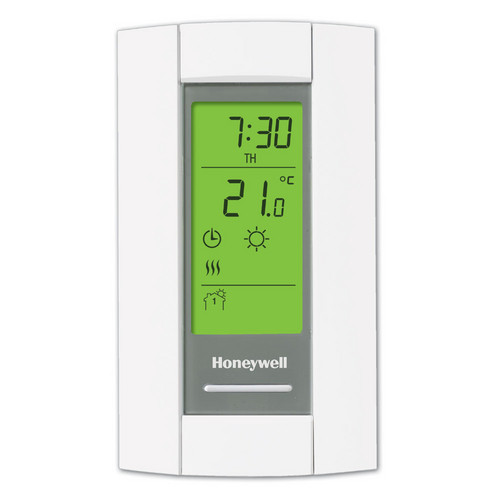 $179.99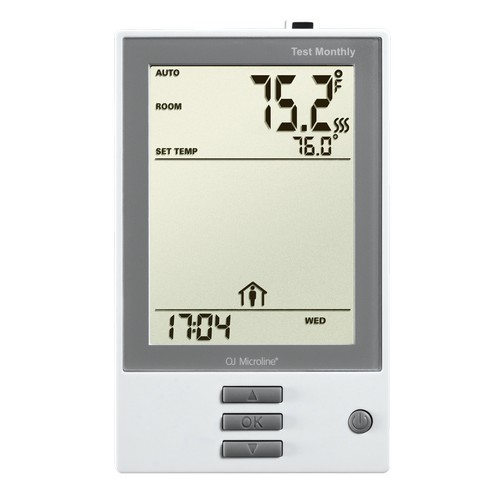 $160.95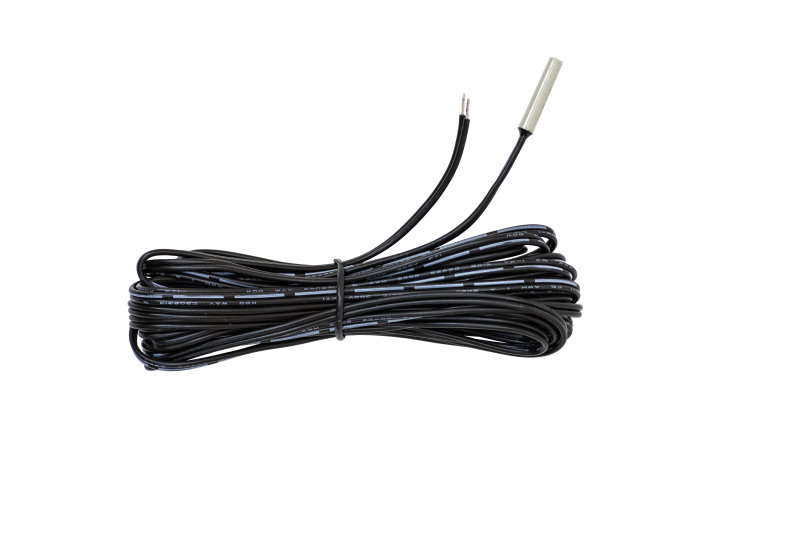 Backup Sensor
AC112-01/U
Avoid future replacement headaches (15'). Include 1 per thermostat.
$19.95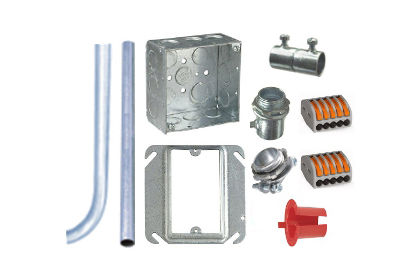 Mounting Kit
IK-CON
2-Gang electrical box, conduit & connectors. Include 1 per thermostat.
$44.95
Electrical Accessories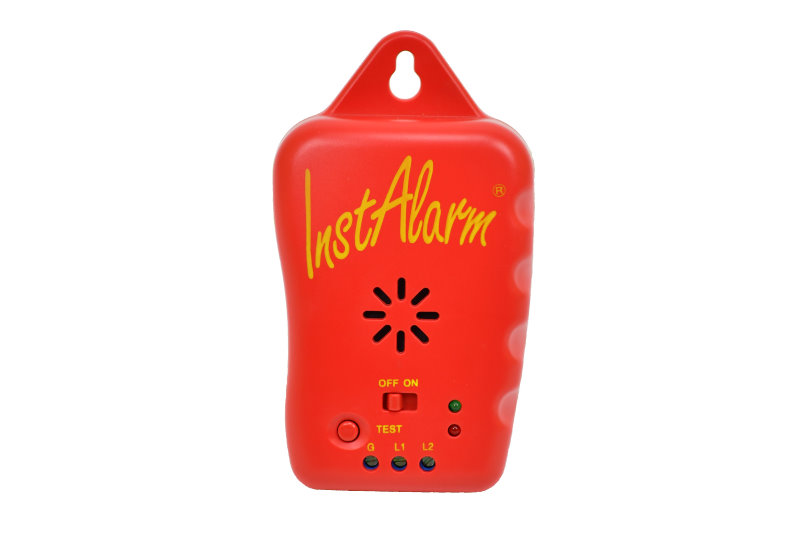 InstAlarm
INSTALRM
Monitor mats for faults during install
$19.95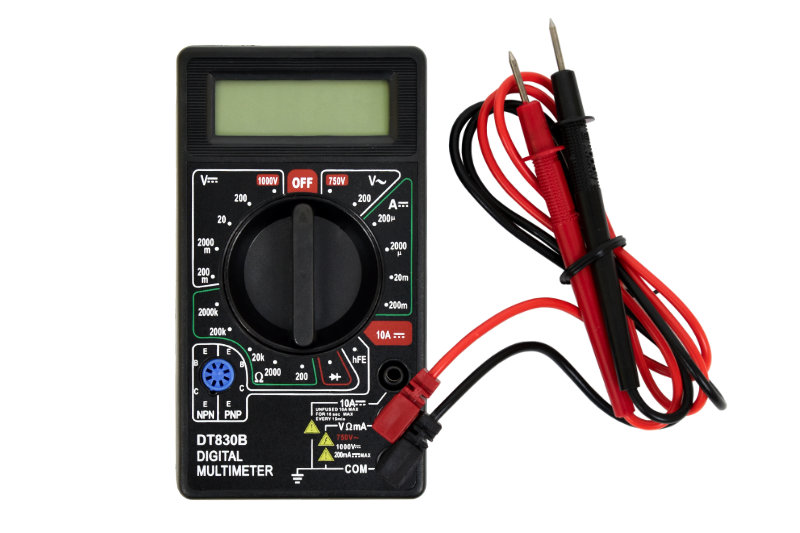 Multimeter
MULTIMTR
Verify resistance before/after install
$19.95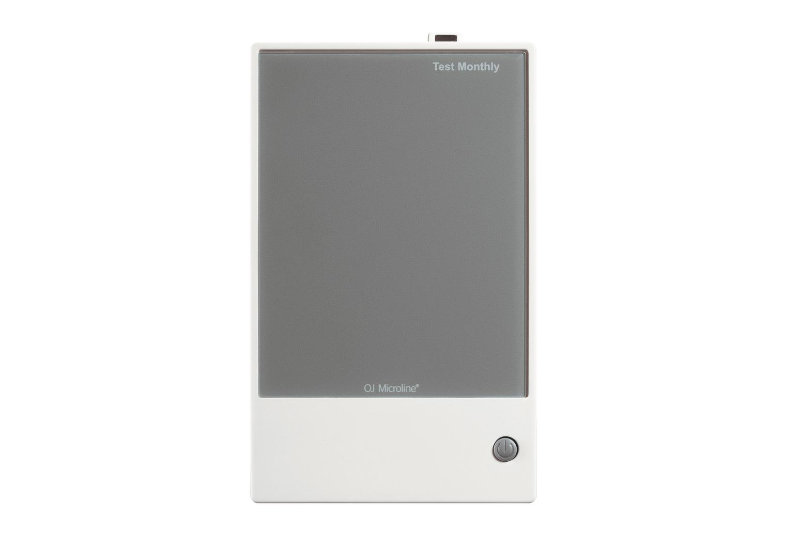 OJ Power Module
USG-4000
Doubles the capacity of 1 thermostat
$109.95
Tools & Kits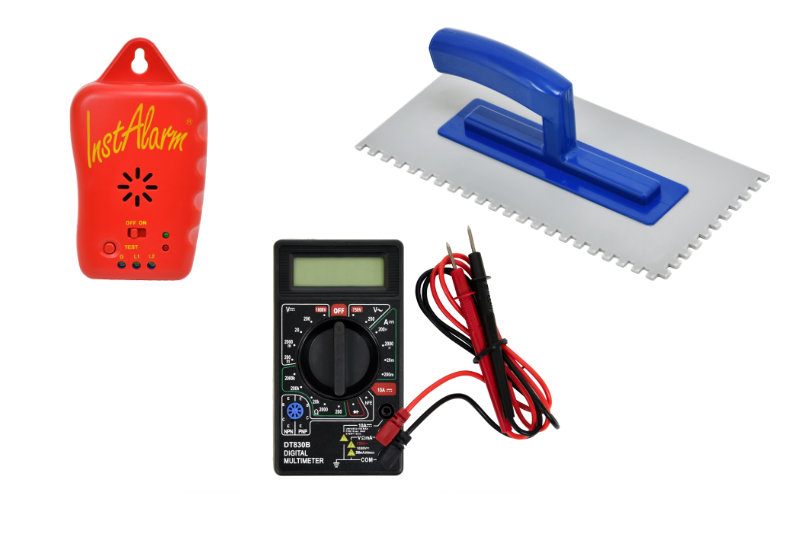 Safe Install Kit
IK-TAM
Save 15% over buying separately
$52.85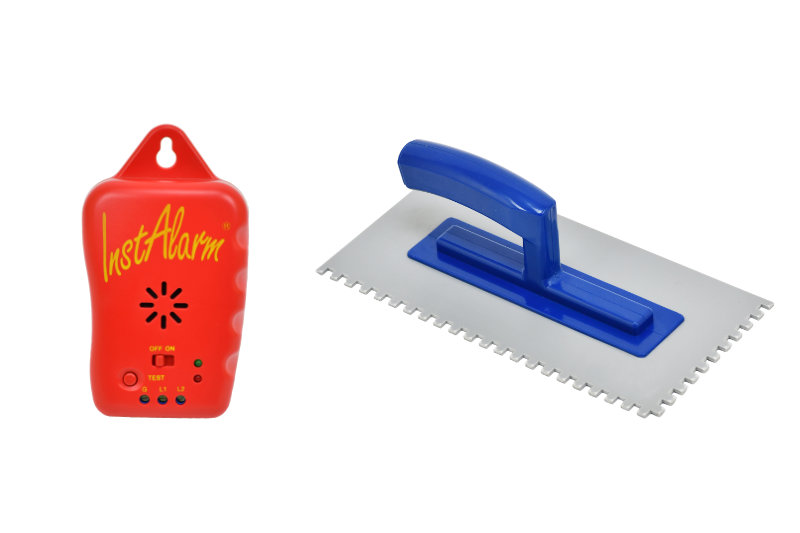 Basic Install Kit
IK-TA
Save 9% over buying separately
$32.90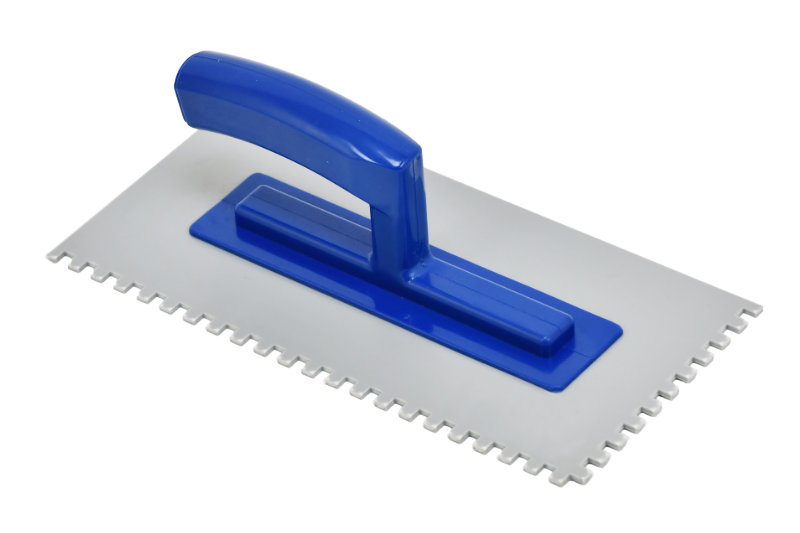 3/8" Notch Trowel
TRWL3838
Plastic trowel prevents accidental cable nicks
$12.95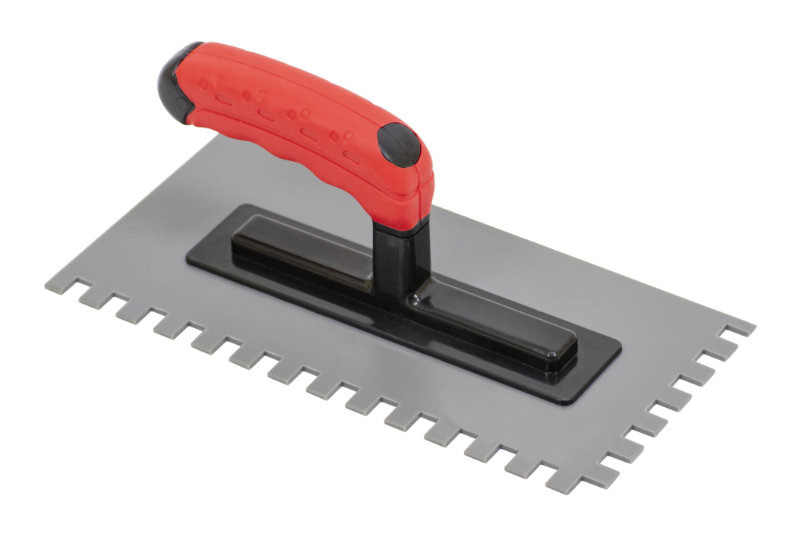 1/2" Notch Trowel
TRWL3812
Plastic trowel prevents accidental cable nicks
$14.89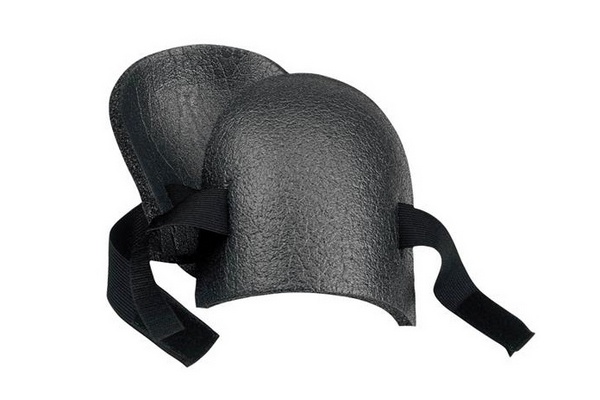 Foam Kneepads
KNPD-318
Protect the heat wires
$5.95
How To Install ThermoSlab Heating Cable
This overview does not substitute for a full reading of the Installation Manual.
The below steps will take you from beginning to end simply, but please refer to the full Installation Guidelines or call us to go over a more detailed installation plan.
ThermoSlab Cable are an easy way to add heat to a concrete slab and is a great option for any basement, garage, or room addition. This system is most effective with tile, stone, or concrete flooring materials.
Before beginning your installation:
Plan your order for area coverage and desired watt density
Consider in your plan the need to stay 12 inches off from fixtures such as, but not limited to, drains, pipes, or electrical conduits.
Measure the resistance of the heating cables before beginning installation, as well as at multiple points during installation.
1Make sure you have the right amount of material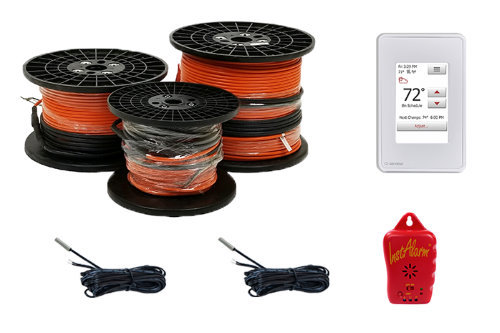 The cables should cover the entire floor space.
Follow heating cable spacing from walls according to the manual.
Heating elements should be in areas where you can walk, stand, or want to heat. See your manual for areas to avoid heating.
Contact support if you have any questions prior to your installation.
2Prepare conduits and electrical boxes for installation later.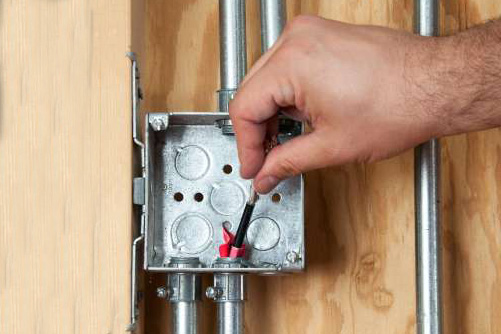 Complete electrical rough-in
This step may be done after cable is laid but is more difficult to do later as location of thermostat may change location of heating system.
3Begin laying out the heating cable. Ensure that the cable will set at least 2 inches below the surface of the concrete.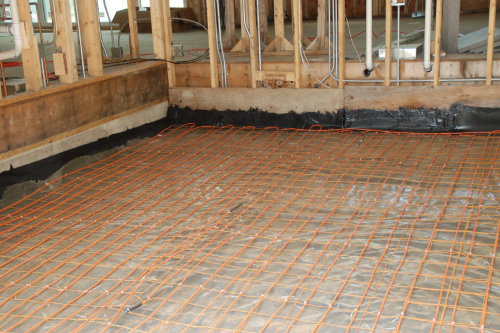 Position the cable so that at least 12 inches of power lead wire will be embedded in the cement.
Follow the cable spacing intended in the plan established before ordering.
Many installers choose to attach ThermoSlab cable to the rebar or wire mesh, but cable strapping is another option.
4Install the sensors.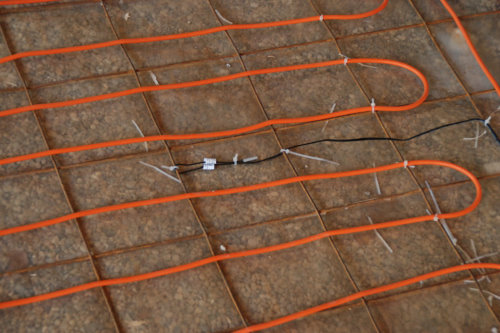 Highly recommended to install a backup sensor.
Position sensor evenly between 2 heating cables.
Do not cross the heating cable.
5Pour the concrete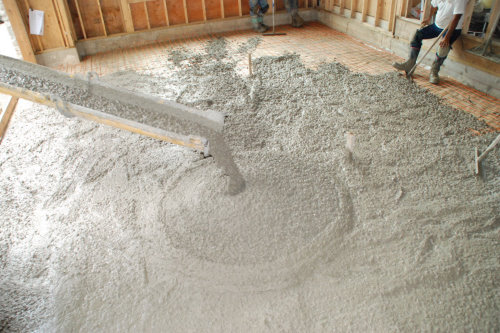 Ensure that all persons involved in the pour take necessary care to not damage the cable with tools or machinery.
Test the resistance of all cables while concrete is still wet.
6Wait until the concrete is fully cured before powering on the system.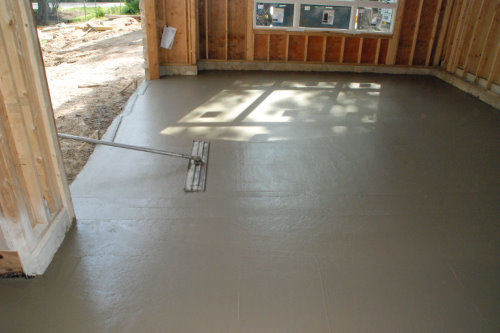 This is roughly a 30 day process, consult with the specifications of the concrete for a specific length of time.
ThermoSlab Cable Documents
ThermoSlab Cable FAQ
What is ThermoSlab?

ThermoSlab is a system of rugged heating cables tough enough to be installed directly in a new concrete foundation, or in the sand beneath a slab. ThermoSlab gives you the most permanent access to radiant heat as it survives any remodel, and even allows heat storage due to concrete slowly releasing heat over a longer period compared with typical floor coverings.

Shop Now
Is this a safe product to put in my home or business? What about EMF?

Yes. All our floor heating solutions endure rigorous development and quality control testing to ensure that your floor heating system is reliable and safe. Due to the shielding and dual cable design used in ThermoSoft products, our radiant heat systems add virtually zero EMF.

Shop Now
Can I use ThermoSlab with my floor material?

ThermoSlab is installed directly in your foundation slab concrete, so any floor covering that can be installed over a concrete slab can be installed over ThermoSlab.

Shop Now
How do I install ThermoSlab? How do the cables get connected?

ThermoSlab is arranged before pouring your concrete slab and can be attached to mesh or rebar if you are using those materials to make arrangement of the cables easier. Make sure to read the full Installation Manual before beginning! ThermoSlab cables are wired to a floor heating thermostat in parallel. The number of cables and layout of the room will affect the exact process of how to wire the heating cables together. Please see the Installation Manual for explicit directions, or contact our in house experts for assistance.

Shop Now
Will this add height to my floor?

No, the ThermoSlab cable will be embedded in the concrete and will not add height in any way.

Shop Now
How deep does the concrete need to be for ThermoSlab?

ThermoSlab can be installed in concrete that is 2 inches or thicker.

Shop Now
What if I'm not pouring a full 2 inches of new concrete?

If you are pouring concrete at less than 2 inches, ThermoTile Mats will be a better fit. Not sure how to proceed? Give us a call and our experts will gladly help!

Shop Now
Can I combine more than one ThermoSlab cable to fit a space?

Many projects involve using more than one cable, but this means that multiple cables are wired in parallel to the thermostat. The thing to remember is that you are not daisy-chaining or extending the heating cables, but rather the cables are working together to cover the appropriate square footage by connecting them in parallel to the floor heating thermostat.

Shop Now
Can I cut or shorten the heating cable?

No. We do not warranty the cable when the heating element has been cut. Call us in advance and our floor heating experts will be able to match your project with the correct length of heating cable and advise on how to properly lay it out.

Shop Now
Can I shorten the lead wires?

Yes. The lead wires, also known as cold leads because they do not produce heat, can be cut, shortened, or spliced with additional cold lead cable to lengthen them.

Shop Now
What do I do with areas that are not heated?

Floor covering is installed as normal over the heated and non heated areas of the slab.

Shop Now
Can ThermoSlab cable really stand up to pouring a new slab?

Yes! ThermoSlab is a rugged and durable cable that we recommend specifically for this type of application. We also highly recommend using one of our InstAlarm Monitors during installation. The InstAlarm Monitor is a device that connects to the lead wires and will produce a loud sound if there is damage to the heating cable.

Shop Now
How many watts per square foot does ThermoSlab output?

This figure can vary if the cable spacing deviates from the 5 inches on center spacing, but the standard output of ThermoSlab is about 14 watts per square foot.

Shop Now
How much will it cost to run this system?

The cost to operate is a complicated question to answer, as electrical rates vary by area, your home's insulation, and even by time of day. Additionally, a cost-to-operate is further complicated because the money spent on your radiant heat can result in a net savings on total utilities cost due to reduced use of your traditional HVAC, which is added to by the fact that you will spend less on HVAC system maintenance by relying on electric radiant heat.

Shop Now
How hot does ThermoSlab get?

Sometimes, we like to answer a question with a follow-up question. Usually, we are asked about "how hot" a system gets for a couple of reasons, so it is important to understand whyo you ask? Are you concerned about providing enough heat to adequately warm your space? If so, a properly installed ThermoSlab can provide about 10-15 degrees Fahrenheit of temperature difference above the ambient temperature of the room. In practice, this is more than enough, even in extremely cold climates. We are positive that you will be entirely satisfied with the heat produced by ThermoSlab. Are you concerned about applying too much heat to your chosen floor material? If so, fear not! ThermoSlab is designed to apply heat gently and evenly, due to the nature of the heating elements and the cable spacing pattern that it features. Additionally, ThermoSlab sits in concrete, which allows the heat to disperse warmth gradually and evenly. Depending on the floor covering you use, you may want to control your heat a little differently. Certain floor coverings are more temperature and temperature-change sensitive. Call us to have an our in-house experts go over some of these radiant heat "best practices." Lastly, we highly recommend choosing a thermostat that includes a temperature limiter if this is one of your concerns!

Shop Now
How long will ThermoSlab last? How long is the warranty?

ThermoSlab has no moving parts and therefore it does not require regular maintenance once installed correctly and if left undisturbed (remember your radiant system is down there when planning a remodel!). The heating cables are warrantied for 10 years, but after multiple decades on the market, we have yet to see a system fail due to old age. The thermostats that we offer are warrantied for 3 years because we only use thermostats with GFCI protection which, per national electric code, is recommended to be replaced every 3 years. Replacing a thermostat is simple, easy, and inexpensive.

Shop Now
I'm still confused.

Then call us, email us, or message us through our website our floor heating experts will be happy to assist you!

Shop Now
Features of ThermoSlab Cable:
Factory-attached 20' lead wires
UL Listed in the U.S. and Canada
Zero EMF
Floor heating adds comfort and property values
Tough to withstand installation
Smart when combined with a WiFi thermostat
10-year warranty against manufacturing defects
Our Commitment to You
Supported by Real People
We know that being the best doesn't just mean superior products, it means backing them up with superior service.
Priority 1: Making You Happy
Creating joy and comfort with our heat applications is our primary motivation.
Industry-Best Value
American-made quality, easy installation, and safe operation. All competitively priced for the best value in radiant heating.
Innovative & Reliable Design
Pushing the industry forward with innovation and here for long haul with the greatest reliability. That's why our systems are in our homes too.
Understanding Your Needs
ThermoSoft is the best partner for your project because we know when to listen, and when to offer guidance.
Persistent Integrity
Our reputation is one of our best assets. We developed that reputation by delivering on every promise.