NeverFreeze® Heated Rubber Mats
Industrial Grade Snow & Ice Melting Mats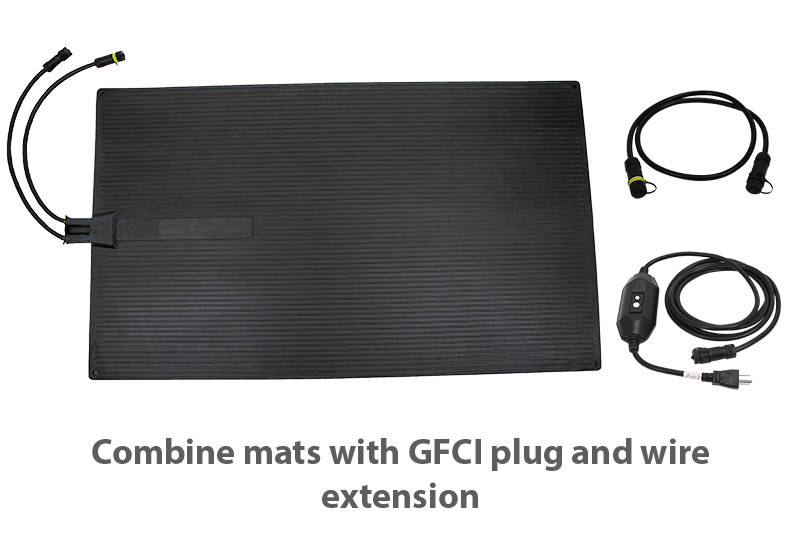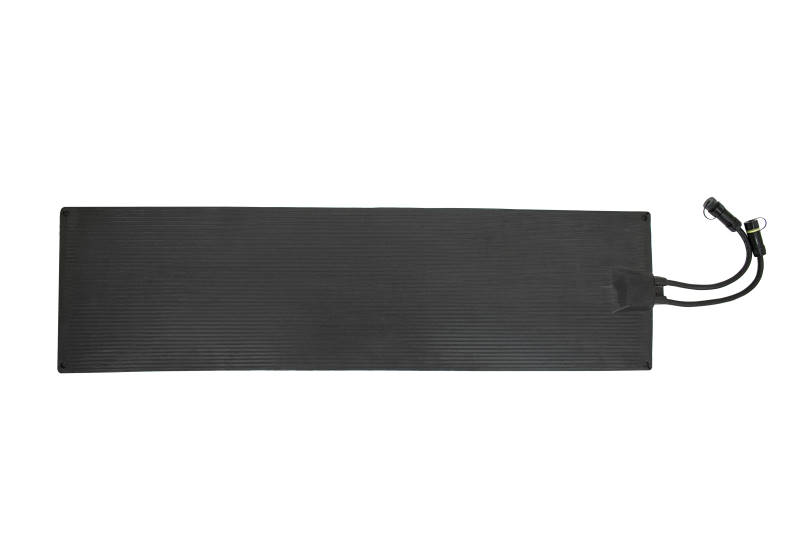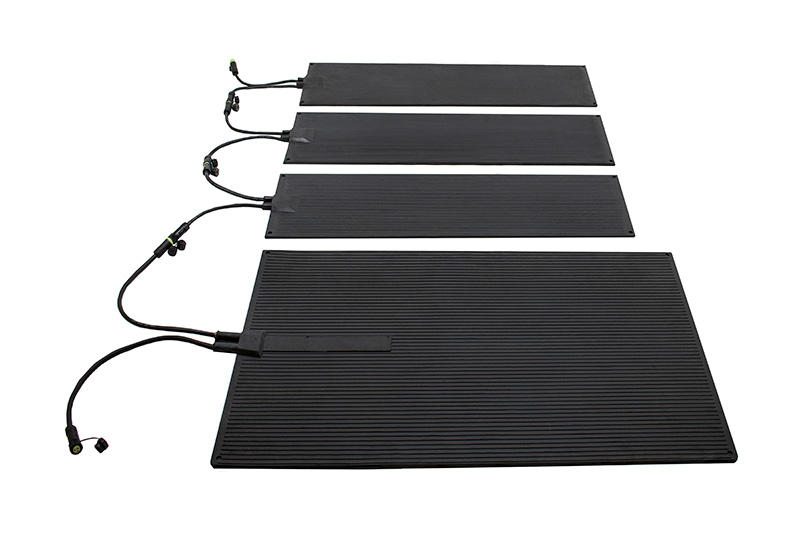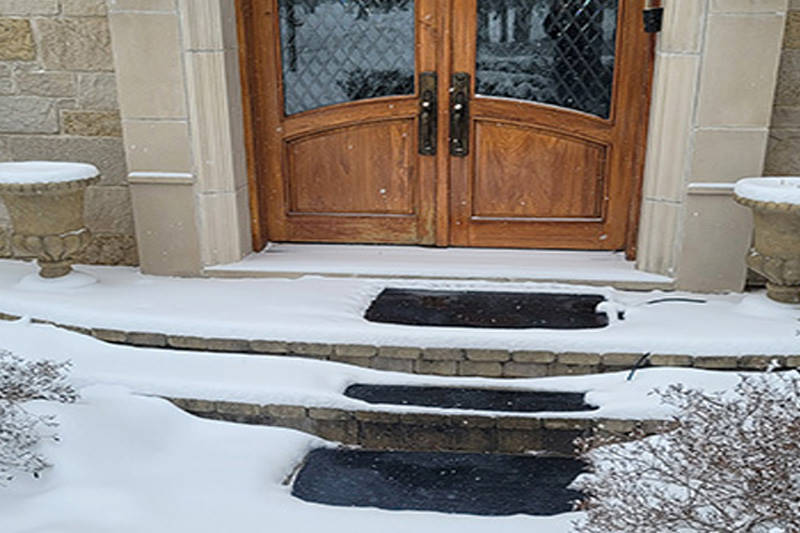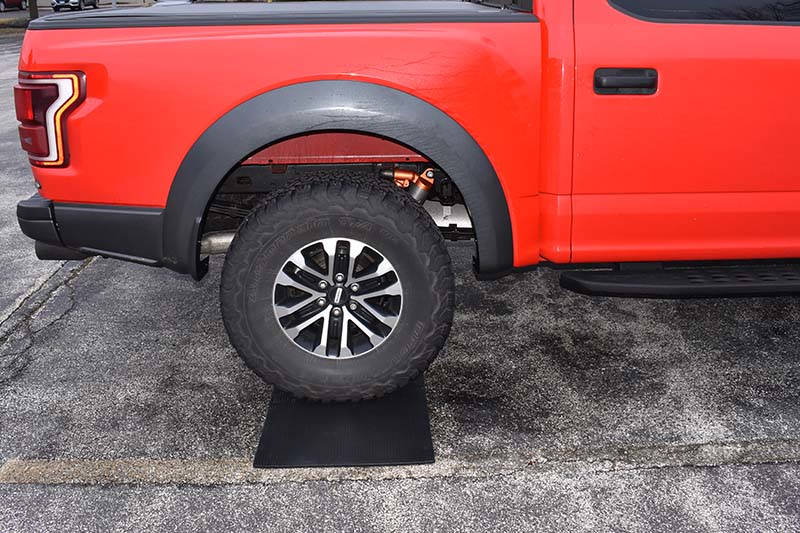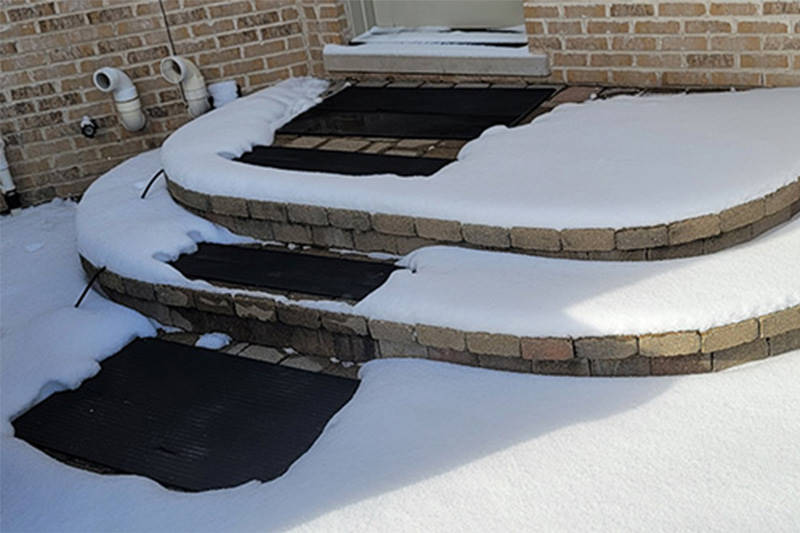 Shop Now
Perfect for stairways, walkways, driveways, parking lots and more.
Durable construction to withstand heavy traffic and extreme temperatures.
For usage in both commercial and residential environments.
Fast plug and play set-up.
Melt up to 2.5" of snow per hour.
No more shoveling, salting, or slipping! Enjoy your winter with safe walkways free from salty mess! Prevent snow and ice accumulation with ease. Snow melting mats can be left outside all winter long without any maintenance and can be relocated as needed from season to season. Mats can be used independently or interconnected to cover larger areas. Extension wires are available to span larger distances if needed. Easily power your mats by connecting to any 120V outdoor outlet. Purchase your snow melting system today and make manual snow removal a thing of the past! Speak to our knowledgeable U.S. based technical support team to guide you from the initial planning stage through project completion.
Rubber Mats
Combine multiple cables to match intended length requirements per intended layout. Ensure that installation accessories and required controllers are also selected for a fully functioning system.Contact us for project assistance.
Item
Size
Power
Price
Qty
RSMM-38-10
0.8' x 3.2'
1.0A

120W

$425.00
RSMM-40-23
1.9' x 3.3'
2.5A

300W

$525.00
 
 
Accessories
A GFCI plug is necessary to power your snow melting mats. Extension wires may be required if the space between mats exceed the combined length of the factory attached lead wires. Contact an expert for guidance.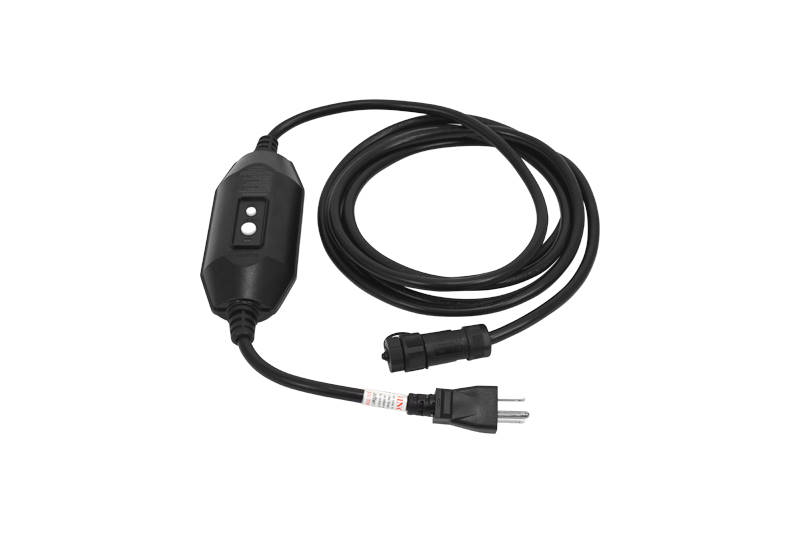 GFCI plug for rubber snow melting mat
RSMM-GFCI
$60.00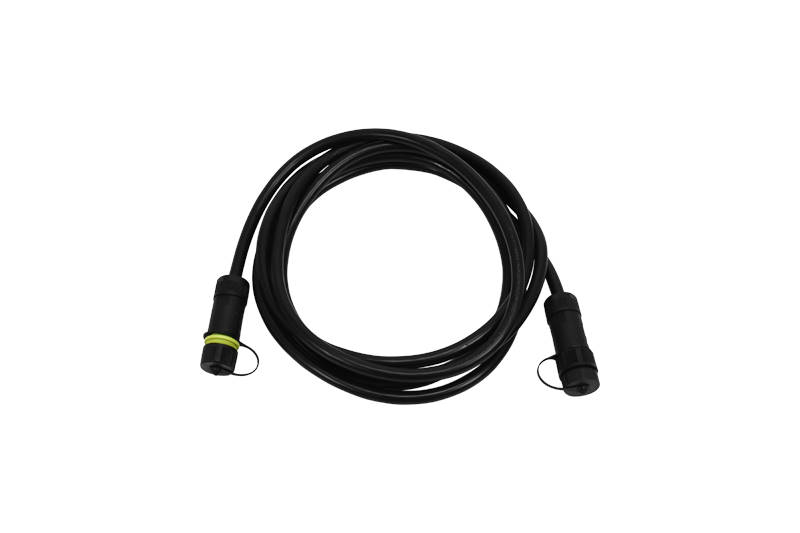 10' lead extension for Rubber Mats 120V
RSMM-EXT-10FT
$28.00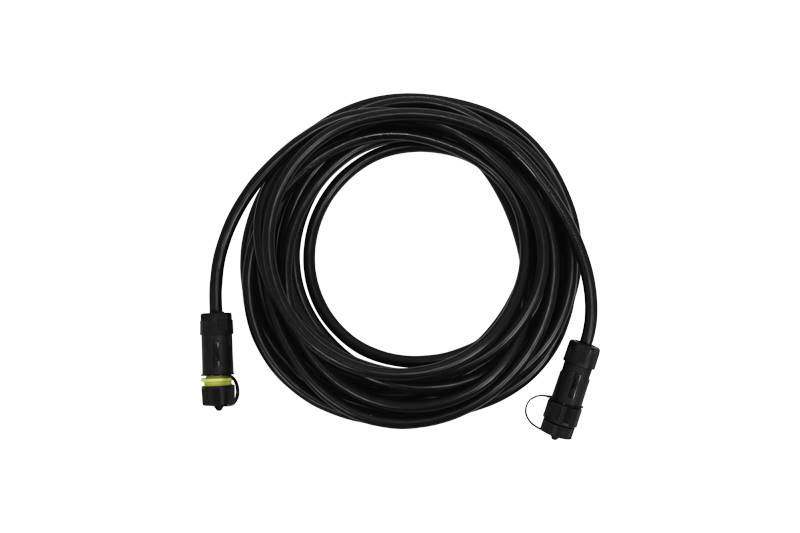 25' lead extension for Rubber Mats 120V
RSMM-EXT-25FT
$35.00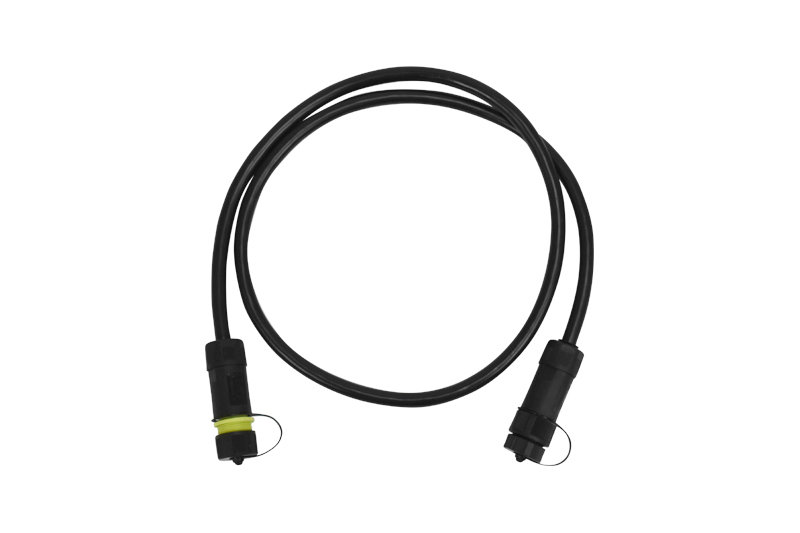 40" lead extension for Rubber Mats 120V
RSMM-EXT-40INCH
$20.00
How To Install Heated Rubber Mats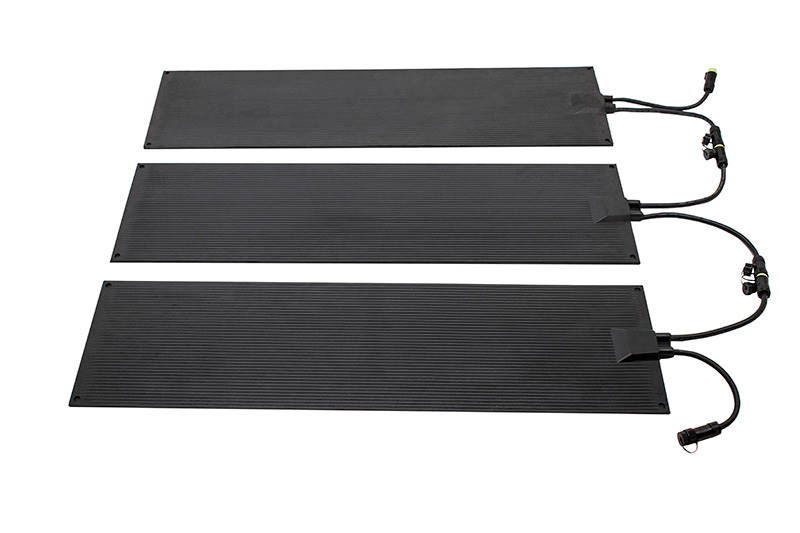 This overview does not substitute for a full reading of the Installation Manual.
The below steps will take you from beginning to end simply, but please refer to the full Installation Guidelines or call us to go over a more detailed installation plan.
NeverFreeze® Heated Rubber mats provide a customizable snow melting solution delivering slip free stairs and walkways throughout the winter season.
Before beginning your installation:
Plan the intended locations of your heating mats.
Determine if extension wires are needed to make connections.
Clear any ground debris prior to placing your mats.
1Make sure you have all the necessary components.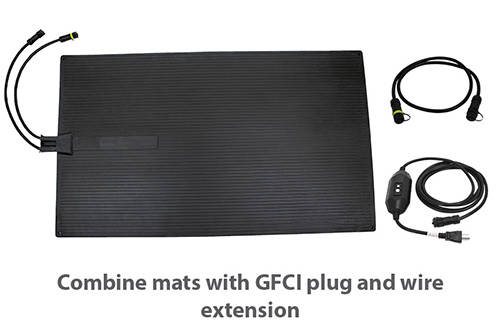 The most basic system consists of a mat and GFCI plug.
Several mats may be needed depending on desired area coverage.
Extension wires may be required if the space between mats exceed the combined length of the factory attached lead wires.
2Place the heated mats in your desired locations.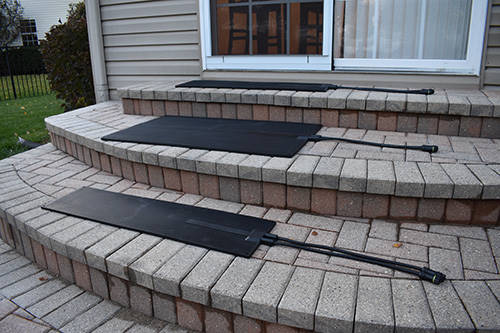 3Connect the GFCI plug into your heating mat.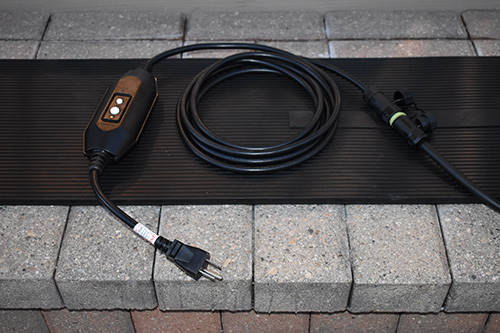 4Connect the factory attached lead wires. Hand-tighten to ensure a watertight connection. Use extension wires if needed.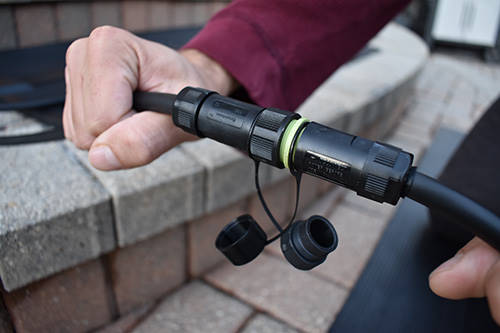 5Add the total wattage of all your heated mats to ensure you do not exceed the maximum capacity of 1500 watts per GFCI plug.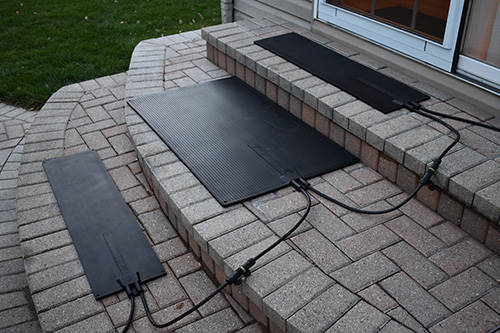 Up to 10 of the 110-watt RSMM-38-10 units can be connected.
Up to 5 of the 300-watt RSMM-40-23 can be connected.
If combining both models above, you can for example connect 4 of the RSMM-40-23 and 2 of the RSMM-38-10.
6Plug your rubber mat heating system into the nearest outdoor outlet.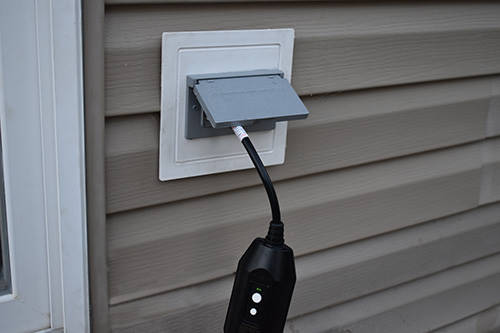 NeverFreeze Rubber Mats Documents
NeverFreeze Rubber Mats FAQ
How many heated rubber mats can I plug together? How do I connect them?

You can connect 6 mats together. They get daisy-chained together in parallel. The maximum load is 16 amps.

Shop Now
Do I have to leave the mats on all the time?

No, you only need to turn the mats on once it begins to snow and can turn them off once the snow has melted or finished falling.

Shop Now
Can I connect different sizes together?

Yes, you can connect stair-sized heated rubber mats together with walkway mats.

Shop Now
Can I secure the mats to the ground?

No, you cannot secure the mats to the ground.

Shop Now
How do I control the heated rubber mats? Do they need a special thermostat or sensor?

The mats connect to a GFCI that plugs into your already-existing electrical outlet. No extra parts are needed.

Shop Now
Can I modify or cut the mats?

No. You cannot make any alterations to the mats. Doing so will cause damage to the heating element and void the warranty. Do not paint the mats or cut them in any way.

Shop Now
How many heated rubber mats can I plug into a single outlet? Can I use an extension cord?

Do not exceed more than 16 amps.

Shop Now
Can I use these at my home or business?

The heated rubber mats are industrial strength, so you can use them residentially or for your business. They are extremely durable.

Shop Now
How hot do the mats get?

The mats will maintain a temperature 40 degrees Fahrenheit above ambient.

Shop Now
What kind of maintenance do I need to do for these heated rubber mats? How do I clean them? How do I store them?

No maintenance is required once the mats are laid. To clean, make sure the system is powered down and disconnected. Using mild detergent or soap, wipe the surface down gently. Never use harsh chemicals or cleaning agents on the mats. To store them, simply unplug from power and stack or roll in a dry, cool space. Make sure to store in spaces where no sharp objects will come in contact with the mats.

Shop Now
Can I overlap the mats?

No, do not overlap or stack the heated rubber mats. Always unroll the mats so they lay flat before powering them on. Never add extra insulation.

Shop Now
Will the mats wear out if I leave them out all winter?

No, the mats are extremely durable and high-quality. The heavy-duty rubber protects the heating element buried deep inside the mat and helps to reduce slips due to improved traction. All these materials go through strenuous testing to ensure longevity high performance.

Shop Now
How long does it take to melt the snow?

The snow melts 1.5"-2.5" of snow per hour. Once the mats are connected and powered on, they begin heating immediately.

Shop Now
Can I drive on the heated rubber mats?

Yes, you can drive on the mats. They are industrial strength.

Shop Now
Are the mats dangerous? Can my pets walk on them?

The heated rubber mats are not dangerous. In fact, they are much safer than traditional snow removal methods like salt or even hydronic radiant snow melting systems. There are no harmful chemicals that will damage your landscapes, damage your hardscapes, or irritate your pet's paws. There is only gentle, safe heat embedded in durable rubber.

Shop Now
Do I need an electrician or contractor to install and set the mats up?

No, installation is easy and fast. Simply unroll each mat, lay in desired spots keeping 3 inches apart, and plug in to a power outlet.

Shop Now
Can I embed the mats in concrete?

No, the mats function above-ground only. They will not work if embedded or if installed any way other than outlined in the user manual.

Shop Now
How long is the warranty?

The heated rubber mats are warrantied for 3 years.

Shop Now
How much do they weigh?

The mats are industrial strength, so they are relatively heavy. The stair mats are about 5.5 lbs., while the larger mats are about 15 lbs. each.

Shop Now
I'm still confused.

Then call us or message us! Our friendly experts are eager to answer your questions and help you with your rubber mat project.

Shop Now
Features of NeverFreeze Rubber Mats:
Designed to perform
Eliminate danger slipping on ice or snow
Prevent ice or snow accumulations and expensive repairs
Safe for use with pets
UL Listed in the U.S. and Canada
Industry leading Direct US based support
3-year warranty against manufacturing defects
Our Commitment to You
Supported by Real People
We know that being the best doesn't just mean superior products, it means backing them up with superior service.
Priority 1: Making You Happy
Creating joy and comfort with our heat applications is our primary motivation.
Industry-Best Value
American-made quality, easy installation, and safe operation. All competitively priced for the best value in radiant heating.
Innovative & Reliable Design
Pushing the industry forward with innovation and here for long haul with the greatest reliability. That's why our systems are in our homes too.
Understanding Your Needs
ThermoSoft is the best partner for your project because we know when to listen, and when to offer guidance.
Persistent Integrity
Our reputation is one of our best assets. We developed that reputation by delivering on every promise.