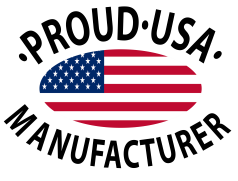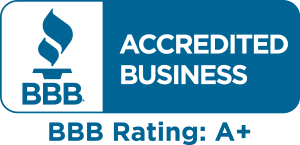 1098 reviews
AS SEEN ON
AS SEEN ON
Discover the Warmth and Comfort of Radiant Floor Heating
Say goodbye to drafty rooms, chilly wood floors and cold bathroom tiles. The moment you step on a ThermoSoft heated floor, you'll appreciate the difference it makes to the comfort of your family. Radiant floor heating feels luxurious, but it also has practical benefits: it offers clean, energy-efficient warmth without the allergens or dry air associated with traditional forced-air heat.
Electric floor heating is an affordable upgrade to your home that can be installed under any floor type in any space – from a single room to an entire house. No regular maintenance and long-term dependability mean your underfloor heat will keep you comfortable and happy for years to come.
Don't Trust Just Any Floor Heating Systems – Insist on ThermoSoft Products
ThermoSoft offers the best-performing and most reliable radiant electric heat solutions on the market. Our systems are safe and can be installed quickly during a room remodel or a new home build.
ThermoSoft products are made in America and are backed by our best-in-class customer service. We design and manufacture our systems here in Vernon Hills, Illinois with the highest quality control. We have an in-house team of qualified professionals to offer guidance and advice every step of the process – from selection to installation and beyond for years to come.
GET FREE GUIDE »

Exceptional Comfort
Warms rooms, not ceilings: Underfloor heat puts heat near people, keeping extremities warm and the room comfortable.
Uniform, ideal heat pattern: Electric radiant heat applies heat gently with even energy distribution thanks to consistent heating element patterns.
Say goodbye to drafty rooms: Reducing or eliminating the use of forced air heat means no drafts created by blowing fans.
Invisible and silent: No unsightly vents, no audible fans, total comfort with no interruptions.
Individual room control: Take total control of your home comfort with room-specific thermostats.

Cleaner, Healthier, Maintenance-Free
Maintenance-free: No filters, no vents, no moving parts to worry about. Once electric radiant floor heating is installed, it can last indefinitely.
No dirty vents or ducts: Radiant heat is cleaner because it reduces or eliminates the need for vents and ducts actively distributing dust and allergens in your home.
No more drying out your air: Radiant heat doesn't pump in dry heated air like an HVAC system, which means more comfortable air for your eyes and sinuses.

Energy-Saving
100% Efficiency: With electric radiant heat, our system converts all input energy to heat. No other system matches this.
More comfort, less energy: Radiant heat typically achieves a comfortable environment at a lower temperature than forced air heat.
Use less energy by needing less heat: Radiant heat establishes a feeling of comfort at a temperature lower than what is needed from a forced air system. This lower demand on your home's heating systems means a more efficient way to stay warm.

Easy to Install
Designed with installation in mind: ThermoSoft products are specifically designed to save time during installation.
Tools already in your toolbox: ThermoSoft products are installed using the same tools most flooring professionals already have on hand.
Simple hookup: Factory attached lead wires to the heat systems and standard thermostat connections can be connected by any qualified professional.
We've got the answers: American-made products backed by support right here in our Illinois manufacturing center means you have access to expert advice and guidance any time.
Over 1,500,000 Households Enjoy ThermoSoft Electric Heating Products
Since 1996, Thermosoft's electric heating products have created comfort for over 1,500,000 North American families. Our UL and NEC compliant radiant snowmelt heating systems are easy-to-install,affordable and green, saving energy up to 40%. Manufacturing locally in Illinois, we always have stock ready-to-ship and 99% of our orders are shipped the SAME business day!
Holy Cow! This works better than I expected! — Steven H. Williams, MI
I have looked at different brands and styles and your seem to be the best made and a fair price. — Emery B.Marion, IN
I have used your product in the past and am very pleased with its performance and ease of installation. — Scott B.Annapolis, MD
Our Commitment to You
Supported by Real People
We know that being the best doesn't just mean superior products, it means backing them up with superior service.
Priority 1: Making You Happy
Creating joy and comfort with our heat applications is our primary motivation.
Industry-Best Value
American-made quality, easy installation, and safe operation. All competitively priced for the best value in radiant heating.
Innovative & Reliable Design
Pushing the industry forward with innovation and here for long haul with the greatest reliability. That's why our systems are in our homes too.
Understanding Your Needs
ThermoSoft is the best partner for your project because we know when to listen, and when to offer guidance.
Persistent Integrity
Our reputation is one of our best assets. We developed that reputation by delivering on every promise.
FiberThermics® Heating Technology
FiberThermics is a heating technology based on electro-conductive, non-combustible textile fibers and is part of what makes ThermoSoft products so unique. This technology makes heating systems immensely more durable, more flexible, and much safer than traditional metal wires. ThermoSoft has been working with FiberThermics since 1996 because it is the best way to deliver gentle, evenly distributed warmth.